Indoor and outdoor lighting systems
require different types of gasket materials to provide reliable seals against various environmental conditions. These die-cut parts can be used as housing gaskets, lens seals and to assist with thermal management.
Housing Gaskets
Indoor housings or enclosures are often made from painted metals and need to be sealed against moisture, dust, and air. PVC foams can provide an ideal seal and an economical solution. They are easy to apply, can be delivered in die-cut form, strips, or rolls, and provide a tight seal if they are compressed at least 30%. PVC gaskets meet the FMVSS 302 flammability standard, however, PVC is not recommended if the operating temperature of the housing will exceed 150°F.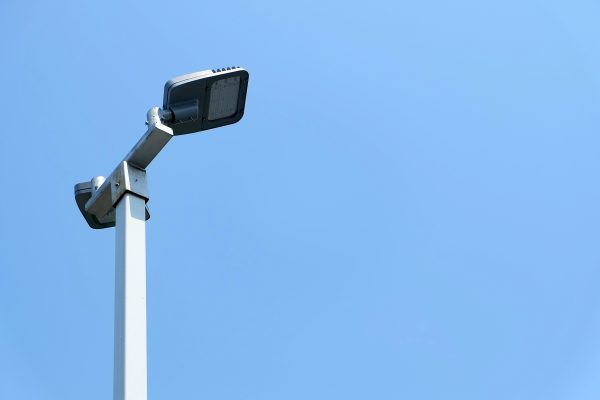 Outdoor Lighting Seals
Outdoor lighting will typically see more temperature extremes and the gaskets will need to be much more robust to seal against windborne dust, dirt, snow, etc…  Silicone materials are a much better choice for these types of applications.
Silicone gasket materials
include silicone foam, solid rubber, and reinforced sponge rubber. These materials offer good compression set resistance and can tolerate temperature extremes from -100° to +500°F. The reinforced sponge rubber incorporates a fiberglass mesh and eliminates any outward extrusion under pressure. The silicone sponge rubber is a UL recognized weather seal gasket material and fire retardants can be included to meet UL 94V-0 flammability rating. Solid silicone rubber can be provided in various durometers from soft 30Shore A to firm 70 Shore A. These materials also can be formulated to be low outgassing. Outgassing becomes critical in Led lighting where excessive outgassing can degrade the output and performance of the LED light source.
Adhesive Options
PVC foams typically feature an acrylic adhesive system. These adhesives typically bond very well to painted and unpainted metals and tend to serve as a fixturing adhesive until the gasket is placed under compression. Higher performance acrylics can be applied to some of the silicone materials and offer temperature performance from -40°-+350°F. These adhesives can handle many outdoor applications for all but the most demanding applications. Silicone pressure –sensitive adhesives can also be applied to most of the highest performance gasket material and can match the -100° -+500°F range of the gasket itself. Tom Brown, Inc. supplies die cut and roll form gasket and sealing materials that meet tight tolerances, meet industry standards for flammability and outgassing properties and perform as intended in almost any environment. Contact us today for design assistance and help with your gasket and adhesive selection.