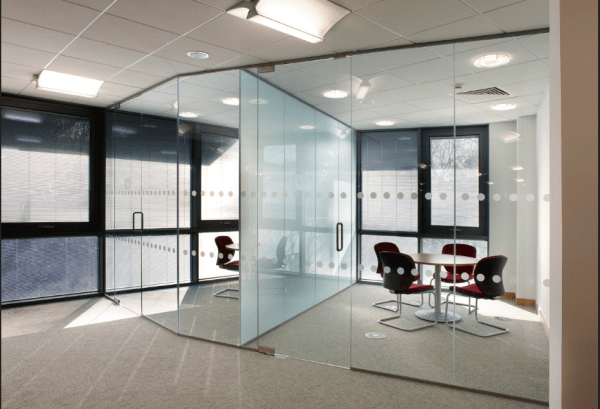 Thick film acrylic adhesive tapes are ideal alternatives to sealants for glass to glass partitions and shower enclosures. They provide a nearly invisible bond line and a durable, high strength bond that is attractive and easy to apply.
Part of the VHB Family
3M 4918 is an 80 mil thick, clear, viscoelastic core that is designed for bonding glass and other transparent materials. There are two sister products-4905 (20 mil) and 4910 (40 mil) that are the same acrylic core but in different thicknesses so you can pick the right product for the job. These products offer outstanding solvent resistance, adhesion to high surface energy materials such as glass, and have excellent temperature resistance up to 300°F.

Benefits to Your Customer
While high performance physical properties are important, what counts more is the value the product brings to the installer and the owner.
Easier to install than gunnable sealants

Uniform, invisible sight line

Better visual aesthetics than extrusions

Outstanding static shear resistance

Durable adhesion even at elevated temperature and humidity

Great shock and stress absorption properties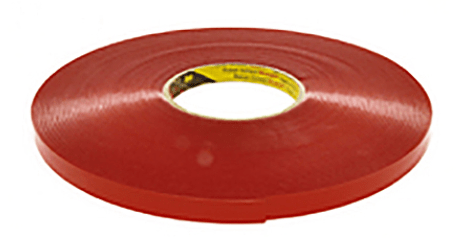 And Tom Brown, Inc. has it!
4918 is no longer offered by 3M in North America but Tom Brown, Inc. has log roll inventories in our Pittsburgh and Salt Lake City plants. We will convert to your specification-whether in slit roll form or die cut parts. We also offer the 4905 and 4910. Need to get some quickly for your project?  Give us a call.