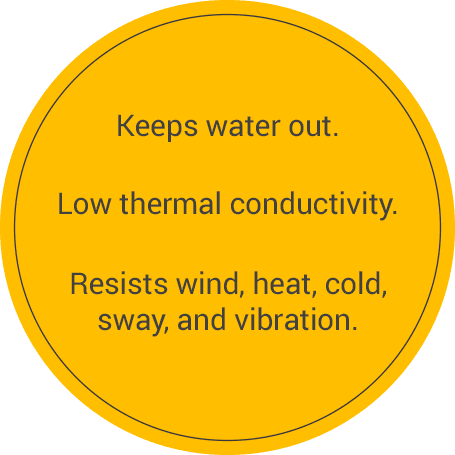 Why Transparent Acrylic Tapes Work So Well
Uniform, invisible bond line
Seals out water
Excellent adhesion at elevated temperatures
Outstanding UV resistance
Shock and stress are distributed evenly along the entire bond line
Eliminates any drilling, grinding, refinishing, and clean up steps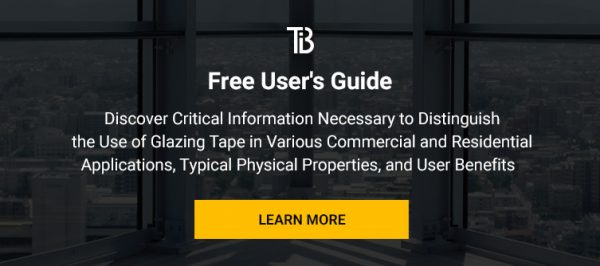 Typical Glass Partition and Shower Enclosure Applications
Edge to Edge Glass Bonding – transparent acrylic tapes enable easy glass to glass edge bonding of interior partitions and shower enclosures
Bath and Shower Hardware – tape attachment of hardware is fast and easy without any mess or clean associated with liquids or sealants. Replaces screws, bolts, and other mechanical fasteners
Mounting Backlit Translucent Signs – transparent acrylic tapes provide an nearly invisible bond line to maintain a slim, clean, aesthetic appearance
Glass Furniture Components – tapes securely anchor and attach glass components and can be delivered a die cut parts to match component geometries
Trim, Wipe, and Seal Attachment – trims or seals can be quickly mounted on shower doors and glass panels with a nearly invisible bond line.
Security Glass Perimeter Bonding – clear acrylic tapes secure the perimeter of the glass and hold it in position while creating a seal for the resin injection process.
Free Information Sheet
See How Specialty Tape Products Can Improve Appearance, Reduce Production Costs and Extend the Service Life of Glass Partitions, Signage, Components, and Shower Enclosures