There are truly some fantastic buildings that were recently built or are in the construction process. The curtain wall, window wall and metal building panel designs have pushed the envelope in terms of aesthetics and environmental performance. Our eyes are immediately drawn to the glass, metal panels, and other features as they should be because the real beauty is truly there. However, I'm always curious about the things behind all that beauty; the thousands of fasteners, caulking, backer rod, tapes, and other components that help hold it all together and make it functional. I was walking by the waterjet the other day and saw windowsill splice blocks being cut for a metal building panel project. It got me thinking about many of these small, seemingly insignificant parts that we provide or façade applications. Sometimes, these small parts play a big role!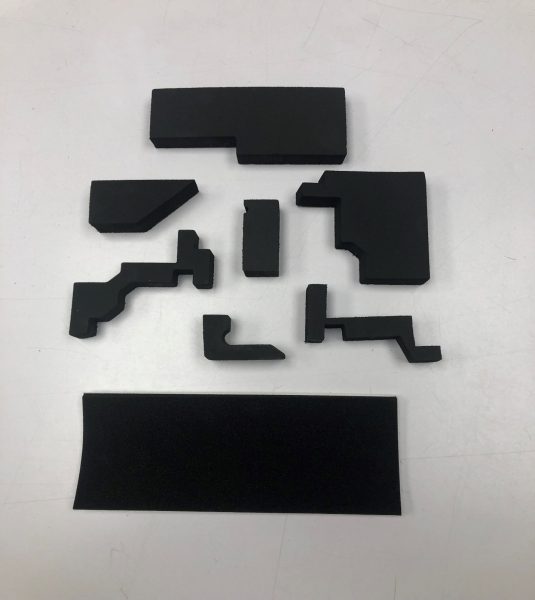 Foam Technical Properties for Façade Applications
There are a number of choices for the elastomeric foams that might be considered for these types of parts. One of the workhorse products is SCE41B from Rubberlite, Inc. SCE41B is a blended foam consisting of neoprene, EPDM and SBR (styrene butadiene rubber). This blend offers excellent oxidation and ozone resistance, resistance to acids and alkali, and passes UL 94 HBF burn tests. This foam is easy to compress for easy installation yet has high enough tensile strength for easy removal.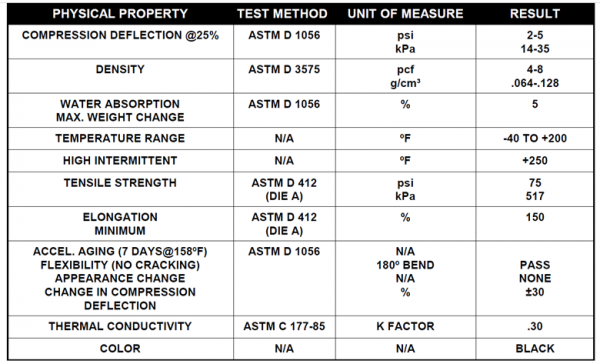 Want to know more about how foam parts can help with façade applications? Contact Tom Brown, Inc today.
www.tombrowninc.com