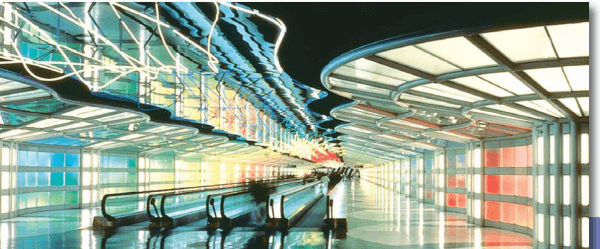 Architectural panel tapes (APT) are high performance double-coated acrylic foam tapes designed to replace rivets, welds, liquid adhesive systems, and other mechanical fasteners used in the fabrication of curtain walls, exterior cladding, and interior panel bonding and trim attachment.
The Benefits
The architectural panel tapes bring much more to the table than just replacing mechanical fasteners and liquid adhesives:
The viscolelastic properties of the tape absorb shock and flexing for reliable bonds against wind loads, vibrations, and thermal expansion and contraction.
The tape fills gaps to seal out water, dirt, and air.
The tape is invisible and hidden in the bond line. It doesn't telegraph through the panel and enhances the appearance and beauty of the panel.
Tapes excel at joining dissimilar materials and permit the selection of a wider variety of materials for more stunning results. This includes painted metals, powder coated metals and hard to bond surfaces such as acrylic and polycarbonates.
The Proof is in the Performance
Architectural panel tapes have some formidable physical properties. Most people are stunned when they are given a demonstration part that is put together with APT. They simply can't get them apart no matter how hard they try but the data is really what tells the story: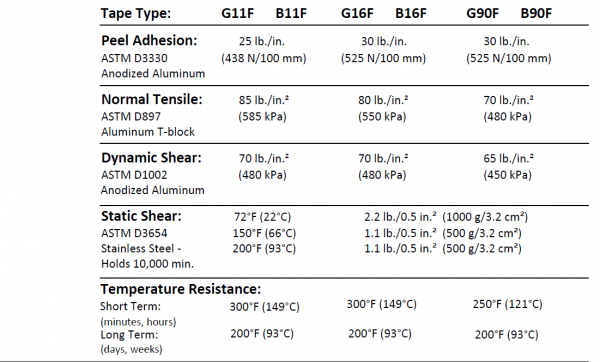 Applications
These tapes perform in both exterior and interior applications including:
ACM panel bonding

Exterior cladding and curtain walls

Interior column cladding

Stiffener to panel attachment

Clip bonding and attachment

Mirrored and glass ceiling tile attachment

Trim bonding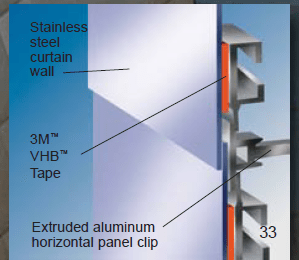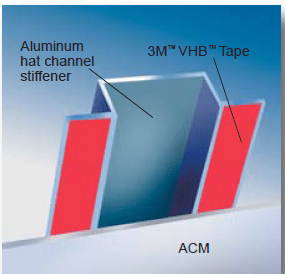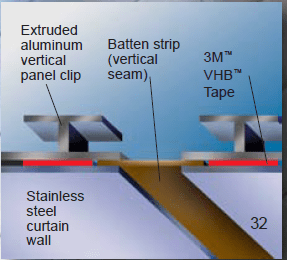 Want to learn more about APT or get some samples to try? Give Tom Brown, Inc. a call today!