When selecting foam substrates for end use applications, there are a number of factors to consider such as thickness required for gap filling, density, chemical resistance, UV resistance, and temperature. Another important consideration is whether open cell or closed cell foams are the best choice.
Cell Foam Definitions
In open cell foams, the gas pockets that form during the manufacturing process are connected to one another creating an interconnected pathway. Closed cell foams have gas pockets or cells that are closed or sealed off from the neighboring cells preventing absorption of liquids or gases.
Which Cell Foams to Choose?
Open cell foams are very pliable and typically softer to the touch. They are the best choice for applications requiring airflow such as speakers, compressors, HVAC, and face mask applications. They are also excellent choices for applications requiring cushioning in packaging applications where you need to absorb the shock experienced during transport. Open cell foam also absorbs sound waves and can reduce the noise generated by equipment and small appliances.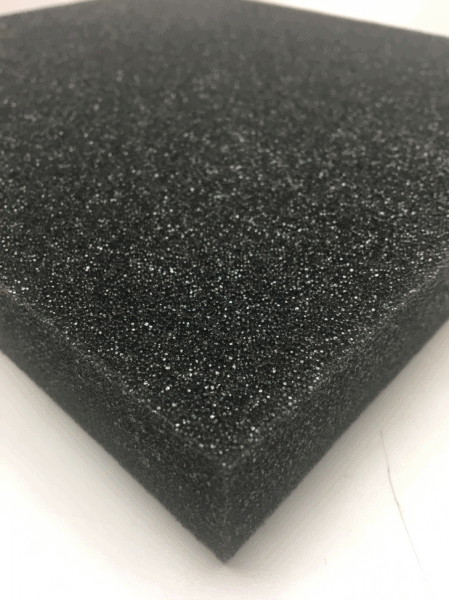 Open Cell Foam Capabilities
Sound wave absorption
Dust filtering
Manage outgassing in adjacent materials
Allows adjacent materials to cure (sealants for example)
Holds or wicks liquids
Low pressure gaskets for dust, light, and vapors
Closed cells typically have higher densities and tend to be more rigid. Liquids and gasses do not have any open pathways since each cell is separated from its' neighboring cells.
There is a large palette of chemistries for closed cell foams. They include PVC, polyethylene, neoprene, EPDM, polyurethane, silicone, and a variety of blends.
Closed Cell Foam Capabilities
Medium and high pressure seals for liquids, air, and dust
Die cut gaskets
Excellent shock absorption
Sound insulation
Good compression set and compression/deflection properties
Want to learn more about open and closed cell foams or need a sample for evaluation? Contact Tom Brown, Inc. today!