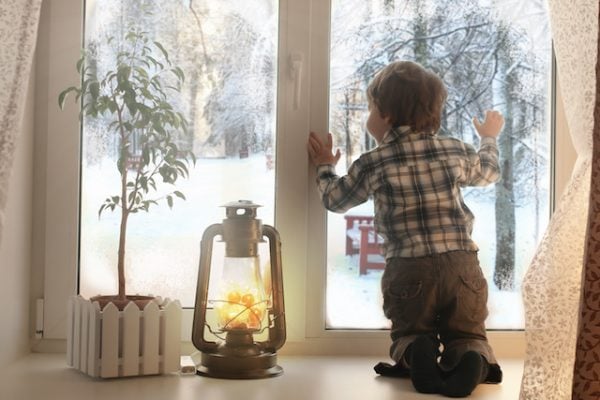 Residential windows have come a long way from the wood and aluminum single hung, double hung, and casement windows we remember from our youth. Those windows were cold, they often leaked air, and during certain weather conditions would have condensation form on them.
Today's window systems feature double or triple pane insulated glass units that often feature low e coatings to help either transmit or trap heat and sunlight depending on the part of the country in which you live. Those insulated glass units are sealed into frames made from PVC, fiberglass, wood, and metal clad wood.
As the window has become more of a custom design element and has increased in value, the idea of protecting it has taken on greater importance.
When a window is installed during the construction process, there are most likely other building steps in process at the same time. These include the application of stucco, brickwork and other masonry, and painting. Protecting the window glass and frame from paint spray, masonry and stucco splash and cleanup chemicals such as muriatic acid becomes important when the value of the window is high and clean up is expensive in terms of wasted time and money.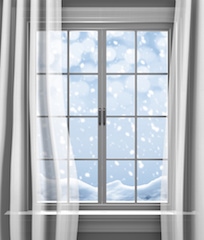 Window OEMs often chose to offer windows with surface protection pre-applied for their upper end range of products to maintain a pristine condition and to promote brand value. Window installers and contractors often add surface protection films on the job site to prevent wasted effort in cleaning steps that are easily avoided by application of surface protections films.
Tom Brown, Inc. has the right range of surface protection films designed for the residential window industry. The range features UV stabilized polyethylene films in both clear and blue tint that are coated with UV stable acrylic adhesive systems. These cross-linked acrylic adhesives can be selected for use on just the glass surface and also for adhesion to the framing materials. They can be easily applied in line via lamination at the factory or by hand at the jobsite. They tolerate outdoor exposure and remove easily when the job is completed leaving the homeowner with a pristine product and the window OEM and contractor with a happy customer.
Contact Tom Brown, Inc.for your free window film sample and to learn more.