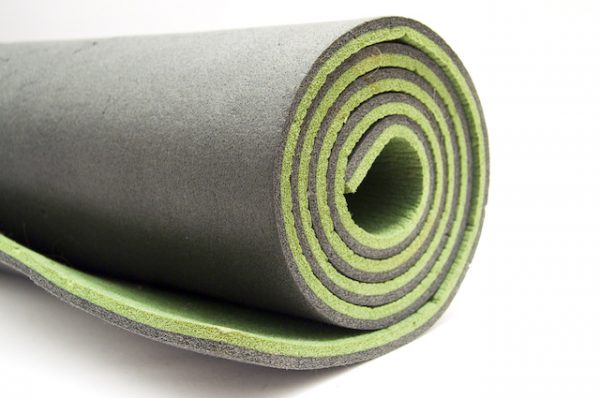 Rubberlite
is an advanced leader in flexible material technologies. These technologies can be integrated into a wide variety of industries, ranging from industrial to commercial. Businesses looking for custom-engineered and state-of-the-art flexible materials can utilize
Rubberlite's
products for a number of applications. The products provided through
Rubberlite
include
industrial rubber and plastic solutions, engineered foam solutions, and technical composite solutions
.
The History of
Rubberlite
In 1986, Allen Mayo originally founded
Rubberlite
.
Rubberlite
specialized in custom rubber products and plastics, with an emphasis on connecting manufacturers and fabricators and creating a superior integration of business processes. Through the years,
Rubberlite's
innovative technology was able to give way to numerous unique and useful products, including custom engineered polyurethane foams.
Rubberlite
has experimented with different formulas and applications to develop the best products for the best projects.
A Company Founded Upon Improvement
The mission of
Rubberlite
is very simple; it is one of constant improvement.
Rubberlite
focuses on improving upon "the way we work, the way we create, the way we think." Together that has created a company that is innovative and strong. The market has been changing for some time regarding flexible materials and their applications. In order to continuously offer the best products,
Rubberlite
has had to adapt over the past three decades. Its this ability to adapt that has created a leader within the industry.
Products Provided by
Rubberlite
Rubberlite
 provides three primary types of product:
rubber and plastic, foam, and technical composites.
 Rubber and plastic composites are highly durable products that include polyurethane foam, fabrics, and pressure-sensitive adhesives.
Rubberlite
has additionally worked within the foam industry since 1997 and provides engineered foams such as
HyPUR-cel
, which creates a durable, flexible, and long-lasting foam. Finally, technical composite products include laminations, functional coatings, and
Sur-Fex
 surfacing. These composites can be used to add utility and durability to other materials.
The Primary Markets of
Rubberlite
Industrial.

Rubberlite

products are used to cushion products from stress, dampen movement and vibration ,and provide a seal against air, water, and other substances.
Transportation.

Rubberlite

products can be used to protect sensitive components that are used in the transportation industry, from aviation to aerospace travel.
Packaging.

Rubberlite

products can be used throughout the packaging, shipping, and logistics industry, to better protect devices and equipment.
Medical.

Rubberlite

products, including leading products such as

HyPUR-cel

, are used to improve the safety and comfort of many medical devices.
Consumer Goods.

Rubberlite

products can be used to reduce the cost and weight of consumer goods, while also increasing comfort and enhancing flexibility.
Rubberlite
provides industry leading flexible materials, ranging from durable and flexible foams to adhesives and coatings. Whatever your organization's industry is, it's possible that there are applications for these innovative technologies. Is your business interested in the benefits of
Rubberlite
products? Tom Brown, Inc provides only the best in adhesive and film technologies, including the
Rubberlite
line up. Contact Tom Brown, Inc
today for a quote on

Rubberlite

products
.