Medium density, closed cell PVC foams are considered a "workhorse" type product in  gasketing and sealing applications. It's like that handy screwdriver or utility knife we all have. You don't miss it until you don't have it. One of the premier medium density PVC product lines is the V-740 series from Saint Gobain.
V-740 Series Product Features and Properties
The V-740 series utilizes a 9 lbs. per cubic foot density PVC foam core. This means you have a very cost effective way to produce seals and gaskets as compared to hand applied sealants and caulks.
One side of the foam core is coated with a pressure-sensitive  acrylic adhesive system designed to adhere to a variety of surfaces; helping to fixture the foam in place until it is put under compression. The foam is dimensionally stable, resistant to weather, fungus, and oxidation, and maintains its' flexibility at low temperatures.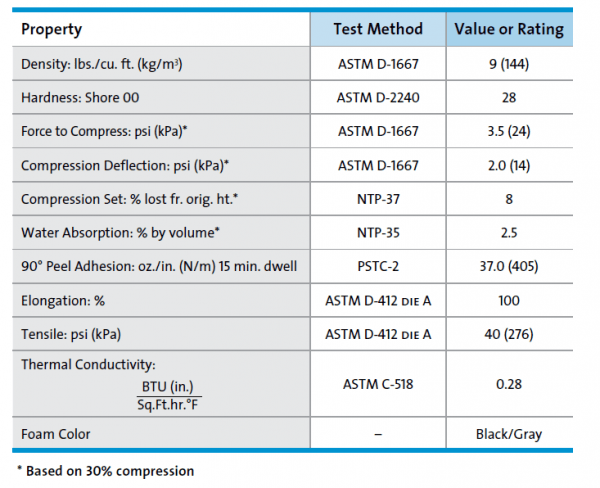 Applications
This product can truly handle a wide variety of sealing jobs and do them very well. The V-740 series excels at sealing out water, air, and dirt in truck and trailer bodies. In the construction industries, it seals exterior wall panels, HVAC joints, foundation to sill gaskets, and a host of other window and door weather stripping applications.

Product Options
The V-740 series is available in black or gray with or without adhesive (although the adhesive coated version is the most popular) and it comes in 5 thicknesses.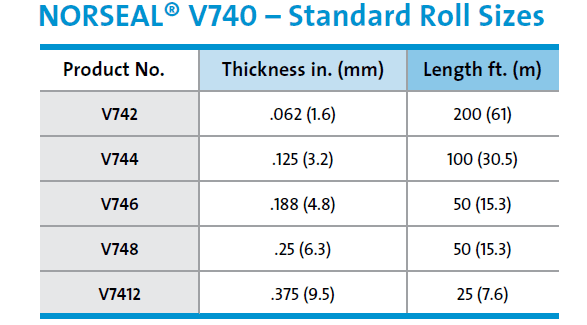 Workhorse products like the V-740 series are easy to overlook. They do so many things so well  that it's easy to take them for granted. Contact Tom Brown, Inc. today for a sample roll or a die cut V-740 gasket.