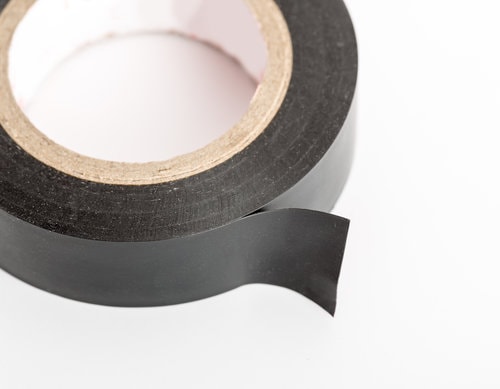 EPDM: the acronym stands for "ethylene propylene diene monomer" and is a class of synthetic elastomer that has some cross linking that enhances it resistance to weathering and temperature extremes.
  

Excellent UV, ozone, and weathering resistance

  

Wide service temperature range

  

Resistant to acids

  

Poor fuel resistance

  

High resilience (bouncy)
PVC/NBR and PVC/NBR/CR Blends: alloy type combinations of polyvinyl chloride, nitrile butadiene rubber, and chlorinated rubber that combine the best properties from each to create an elastomer with overall enhanced performance.
  

Excellent fuel resistance

  

Good fire resistance (vertical burn)

  

Good shock absorption capabilities
ECH: "epichlorohydrin" is a versatile elastomer that is extremely popular in the automotive and transportation markets. It is similar to nitrile rubber but exhibits enhanced resistance to fuels and heat making it ideal for "under hood" applications.
  

Combines resistance to various fuels, oils, and fluids along with  high temperature capability

  

Service temperature range from -40˚F to 300˚F (intermittent to 325˚F)
Urethane:  chemically a "polyurethane diisocyanate" that exhibits excellent resistance to cracking, cuts, abrasion, chemicals, and resists heavy loads.
  

Has excellent "memory" – recovers to its' original dimensions (technically referred to as compression set resistance)

  

Limited temperature capability -25˚F -250˚F

  

Resists ozone, hydrocarbons, oils, and greases

  

Poor resistance to ketones, esters, and chlorinated hydrocarbons
Polyethylene: a cost effective choice for a wide range of industrial applications where high temperatures will no be encountered.
  

Good mechanical properties

  

Excellent  thermal insulating properties

  

Competitive cost
Gasketing materials don't appear to be a particularly interesting topic but in truth there is a surprisingly large body of polymer technology that enables manufacturers to be successful with gasketing applications.
The purpose of this short article is to expose you to the basic elastomeric gasketing  materials and some of their strengths and weaknesses.
The Basics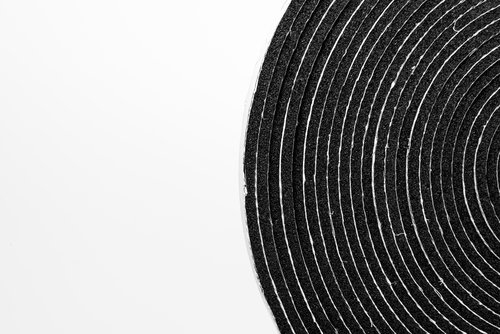 Neoprene: also know as polychloroprene, can be offered in an open cell configuration or closed cell format sealing against dust, dirt, and moisture.
  

Resists degradation better than natural or synthetic rubbers

  

Has excellent elongation properties

  

Extremely resilient material (bouncy)
As you can see, there are a variety of elastomeric materials to chose from for gasketing applications and we have only briefly described the more popular materials. There is much more to learn about each of these materials and Tom Brown, Inc. can provide all of the technical data and information you need to make a sound engineering decision for your next gasket application.