Deglazing is never a popular topic when it comes to curtain wall or window wall systems. But sometimes, things go wrong and you can't afford to wait 8-12 weeks to get new IG units or extrusions. You have to deglaze the affected units to meet your deadlines. Fortunately, the folks at Project Vision Dynamics (PVD) in Plant City, Florida,  have come up with a very practical approach that is safe, easy to follow, and requires no exotic tools,.
Step by Step
PVD trained us to deglaze both a unitized system from Kawneer (2500 series) and an Oldcastle Reliance Cassette. The method is the same for both systems:
Pre-tape (mask) the perimeter of the glass where it meets the extrusion using 3M Blue Painter's Tape or other masking tape to help prevent scratching of the IG unit. (see photo below)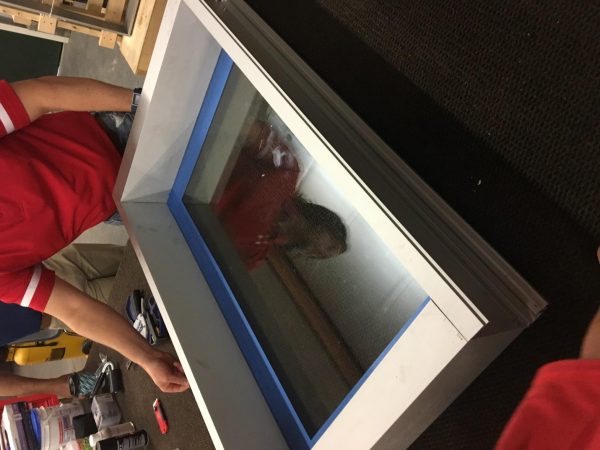 Get yourself a hand-held reciprocating undercut saw, with some 1.25" fine blades or a mushroom head blade, AND the magic ingredient– Mean Green Auto and Garage Cleaner and Degreaser. You can buy it at Lowe's for about $8 per gallon. You'll need a spray bottle to apply the degreaser. (see photo below)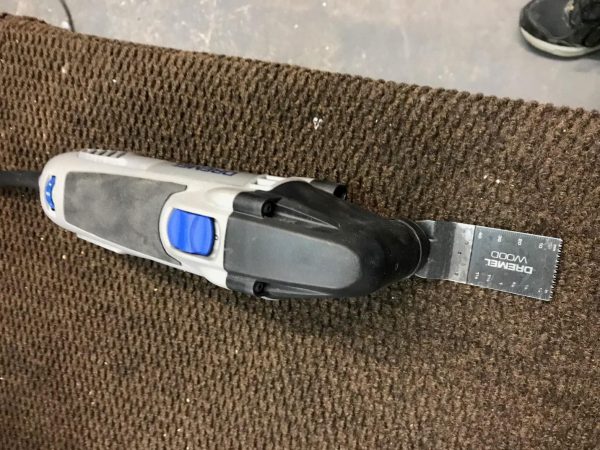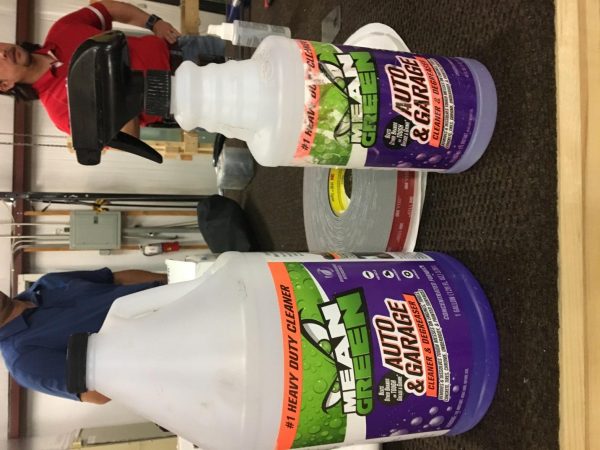 Spray the degreaser into the glass /extrusion interface about 3" from a corner and insert the undercut saw. Go slowly and work towards the corner, keeping the interface lubricated enough to keep the saw blade moving smoothly Here's the

important tip

….keep the saw blade cutting as close as possible to the glass surface. The tape is 90 mils thick, and the thicker you leave the tape on the extrusion, the easier it is to remove it in the next step.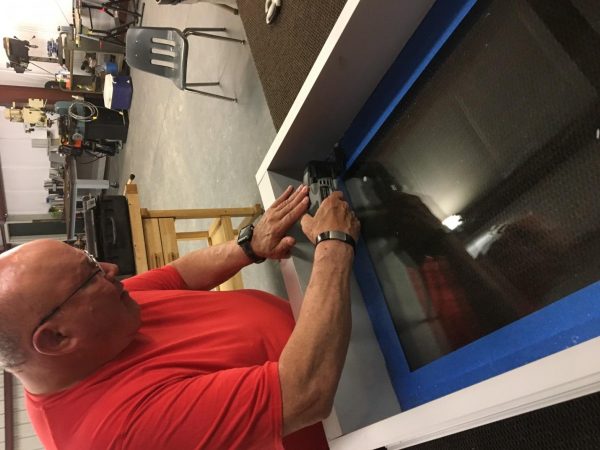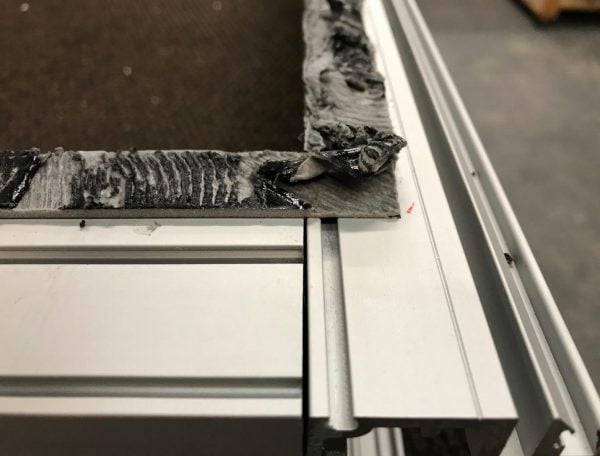 Insert shims or wedges into the corners as you go along to make the undercutting easier.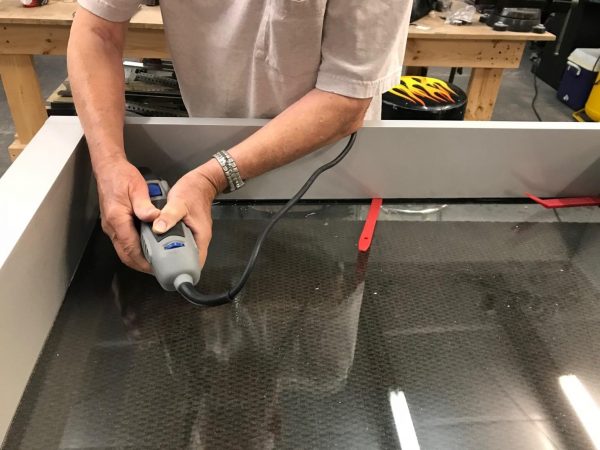 Once you have undercut the entire perimeter, remove the frame from the IG unit and begin to "stretch release" the tape by loosening an edge with a razor blade,  pulling slowly towards you at roughly a 45° angle. This tape is a cousin to the "3M Command" brand of hooks and removes in a very similar fashion. Any problem areas can be cleaned up by spraying more Mean Green onto the area and using the razor blade to scrape away the tape.

Finally, clean the glass and extrusion using 3M's Citrus Based Adhesive Remover to prepare for reglazing.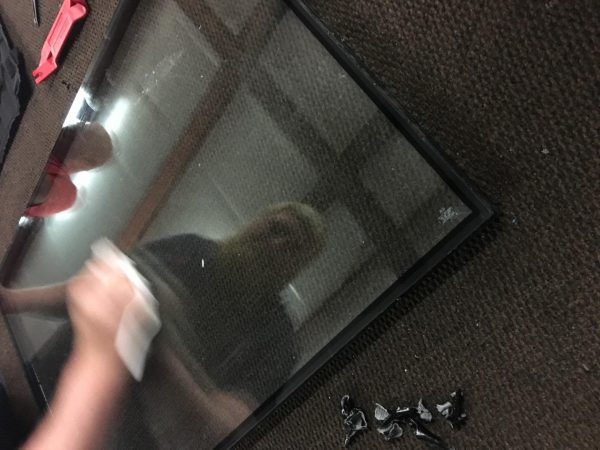 And that's it! It takes a little practice, but we deglazed both the unitized system and the cassette in less than 30 minutes. If you need any further assistance, you can call Steve Sherman, at PVD, (he's the Yoda of the curtain wall world … only taller!) or Rick Alexander, at Tom Brown, Inc.  (www.projectvision dynamics.com)
Materials and Tool List
Reciprocating undercut saw and blades

Mean Green Auto and Garage Cleaner and Degreaser

Straight edge razor blades (and holders for safety)

3M Citrus Based Adhesive Remover

Plastic or wood shims

Wiping towels (don't have to be lint-free, but it doesn't hurt)