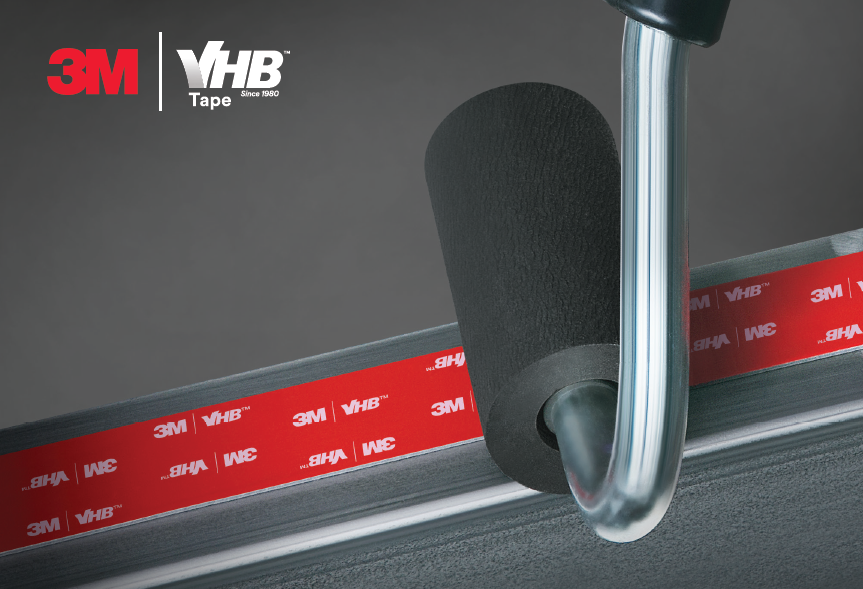 Supply chain disruptions have been a fact of life for the past two years. Even a large company like 3M has not been spared. Some of the VHB tapes in their portfolio such as the workhorse RP series were part of that disruption. To 3M's credit, they put their best and brightest technical minds on the problem and developed the new VHB RP+ series in several months.
What is RP+?
The RP+ series features a conformable acrylic foam core and a multi-purpose adhesive ideally suited for medium and high surface energy materials including metals, plastics, and glass. The "RP" stands for Right Product, Right Performance, Right Price while the "+" was added to show the addition of improved short-term high-temperature performance (up to 450°F) and long-term performance up to 250°F. There is also a 90-mil version now available.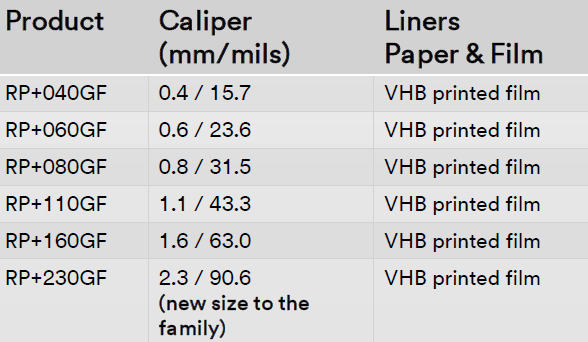 Physical Properties
The RP+ series combines good peel adhesion with solid dynamic shear values that enable it to perform well in many applications. This combination of properties makes it a "workhorse" type product.


Applications
VHB applications fall into four broad categories:
Panel to frame
Stiffener to panel
Lens window /glass bonding
Trim and nameplate attachment
These four applications can be found in six core market areas where VHB tapes have performed well for many years:
Transportation
Construction
Metal Fabrication
Appliance
Electronics
Signage

How Can a Converter Help?
An experienced converter can help you select the best VHB tape for your application, provide guidance on the appropriate surface preparation to ensure long-term performance, and discuss options for VHB tape application from manual to fully automated systems.
The 3M VHB RP+ series and many other VHB tapes can be supplied as custom slit rolls to any width, die-cut parts, or spools.
Want to know more about 3M VHB tapes? Contact Tom Brown, Inc, today. www.tombrowninc.com