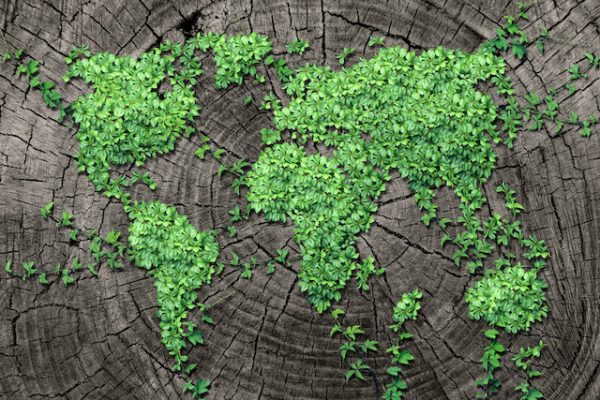 The Global Adhesives and
Sealants
industry has been changing quickly over the past decade. Not only have substantial strides been made in the chemical and physical composites available to the industry, but new uses have been discovered for adhesive and sealant products. Here are some of the major trends impacting the industry now.
Environmentally-Friendly and Sustainable Options
As with most sectors, the adhesives and
sealants
industry has been working towards more environmental and sustainable options. This is occurring in two major ways:
Sustainably sourcing chemicals and materials. The actual components of adhesives and

sealants

must be able to be recovered and created in a sustainable way. This means finding better locations to source these chemicals and materials and safer ways of doing so, often working on an international scale.
Producing safer end products. Adhesives and

sealants

are now being produced with lower amounts of emitting materials, thereby reducing the amount of environmental damage they could potentially cause. Many adhesives and

sealants

have now achieved 100% safety for VOC content, which makes them safer than many other types of chemical bonding.
Expansion Into New Sectors
Certain types of adhesive and sealant, such as tapes, are now being used throughout additional industries and applications. The adhesives and sealant industry is now working to ensure that these transitions occur smoothly and that their ramifications and potential consequences are fully explored. This may include stress testing, consultants, and revising standards of care. At the same time, the industry is also seeking new sectors in which products can expand. Adhesives and
sealants
are constantly improving, both in terms of sustainability and in terms of cost.
New Reforms for California and the TSCA
The U.S. Toxic Substances Control Act has
needed reform since it was first adopted in 1976
; at least that is the widely held opinion of the global adhesives and
sealants
industry. The industry has been working hard to revisit this issue, as it may block off chemicals that are both useful to the industry and that are not harmful to either the environment or to consumers. Since 1976, many additional processes have been discovered and new chemicals have entered into widespread usage. It is believed that it is now necessary to revamp the act to be more realistic. A larger variety of chemicals would  both improve the adhesives and
sealants
in use today 
and
 contribute to increased safety and industry growth.
Continued Growth Within the Market
Not only is the market expanding substantially in areas such as South America, but the industry totals were reported as a total of
$12.5 billion as of 2013, which shows a gross profit of 29.5%
. These profits are substantial and growing, covering exports to a total of 170 countries. As the market continues to grow, the need for superior products, better sustainability, and standardized testing becomes even more important. The market is growing and a wider variety of products are becoming available for different commercial, industrial, and even residential purposes. And that means that there are increased requirements for expertise. For everything
from foam tapes to surface protection films
, Tom Brown, Inc. can provide both consultation and quotes.