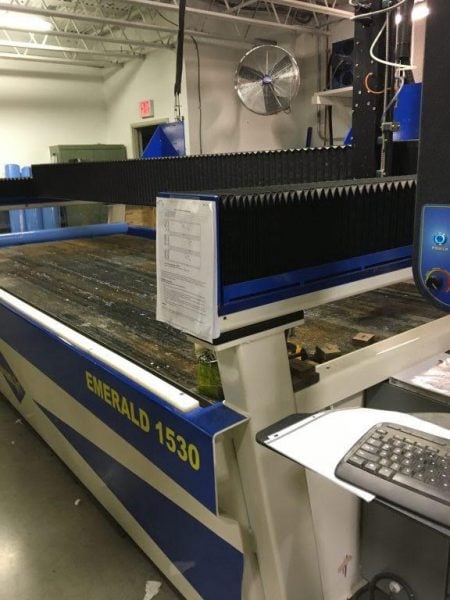 Price and cost are two very different things. The cheapest parts often carry a lot of associated costs, while those with the higher price tag arrive on time, install easily and with little waste. That's why it's essential to ask any potential vendor a lot of questions, not just about the products they carry but also the service they provide.
Poor quality and service cost time and money.
Die cut parts, like gaskets and tapes, easily "slip under the radar," going unnoticed until the installation team starts to complain. Common problems include supposedly kiss-cut shapes that weren't, shapes that don't fit the way they should, poor quality pressure sensitive adhesive application, torn release paper and of course, lack of inventory. (Nothing brings work to a halt faster than that last one!)
These problems can be avoided by partnering with a reputable, established die cut parts supplier. The best ones will support your business and help you grow, but how you decide who they are? Here are some questions to ask.
How long have they been in the die cut parts supply business?
Building a partnership means looking toward the long term. Past performance is often indicative of what's to come, so find a vendor with a track record of dependable performance.
Do they carry plenty of raw materials inventory or only order once they've got your business?
Inventory is expensive, so some parts suppliers only buy what they need when they need it. That extends delivery dates, which can be a major problem when you need to keep the project moving.
Do they keep cut shapes in inventory or is theirs a cut-to-order business model?
Ideally, they'll do whatever is best for you. Holding inventory has a cost but minimizes lead time. Alternatively, do they have the processes and skills to provide a rapid order turnaround?
What cutting methods/technologies do they have?
If they only use flat bed and rotary die cutting, there could be setup charges and minimum order quantities. If they have water jet processing in addition to die cutting, they'll be positioned to handle orders from prototype quantities up to thousands of pieces.
How quickly can they deliver?
A supplier on the other side of country can't respond as quickly as one that's across the street. Check where they're located, where they've put their warehouses and where your parts will ship from.
What tooling do they use?
Steel rule dies are the least expensive, and are often good enough for many components. For higher accuracy though, it's best to look for a supplier who can handle solid milled and matched metal dies. While steel rule tools will typically achieve +/- 0.010" tolerances, matched metal can maintain as tight as +/-0.001".
Choose your partner with care
By wasting your time and money, unreliable suppliers and substandard materials will delay a project and also make you look bad. That's why it pays to evaluate potential vendors with the utmost care. The questions listed here will help you identify companies to buy from -not just once but over and over.