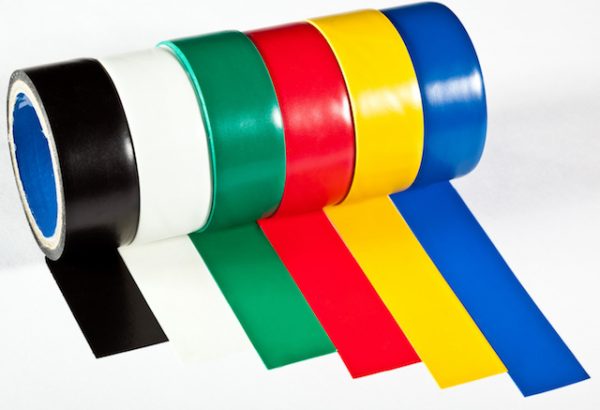 Flexcon Industrial is a leading provider of pressure sensitive adhesive tapes, insulation laminates, Stabrite® fluorescent films  and other related custom products.
Through Flexcon, industrial and commercial companies can acquire the products they need to complete installations, developments, repairs, and maintenance in a fast, efficient, and sustainable manner. Flexcon Industrial particularly focuses on pressure sensitive adhesive tapes and applications for its use.
Pressure Sensitive Adhesive Tapes
Flexcon Industrial provides pressure sensitive adhesive tapes for a variety of industries and applications. Pressure sensitive adhesive tapes and  release liners are provided in multiple thicknesses and sizes, all able to be customized and tailored depending on customer requirements. These pressure sensitive products are being used increasingly throughout constructive and automotive industries, as a method of reducing costs and improving sustainability.
Insulation Laminates
Flexcon also produces a wide variety of insulation laminates, which are able to serve as barriers within transformers, generators, and motors. These insulation laminates protect from temperature changes and dielectric breakdown , thereby making parts last longer. Insulation laminates don't just reduce the wear on parts; they also improve safety and reduce the cost and speed of maintenance. Though these laminates may be used primarily within industrial equipment, they can also be useful for other applications, such as automotive.
Custom Products
In addition to insulation and pressure sensitive adhesives, Flexcon products custom products such as thermosetting (b-stage) adhesives. Phenolic coated products, epoxy coated products, AFR coated products, and PVC heat seal are all provided through Flexcon with RoHS and REACH compliance. The adhesives that are used by Flexcon Industrial utilize proprietary adhesives  designed for extreme heat applications and with special, safety improving capabilities for flame resistance.
About Flexcon Industrial
Located in San Antonio, Texas, Flexcon has prided itself on developing its customer service and partnerships throughout the industry. Flexcon has been able to achieve success in a competitive market through research, development and innovative product design . The products provided through Flexcon are "off-the-shelf," tailored for each company and its needs.
A variety of industrial and commercial applications can be fulfilled in a sustainable and affordable way through Flexcon's product line. If you're interested in learning more about Flexcon Industrial and their products, Tom Brown, Inc can help. Tom Brown Inc. provides double coated film and foam Flexcon adhesive products , and can advise organizations on the right products for their applications.