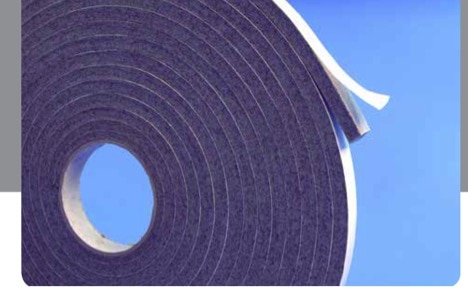 Intumescent is a big word and not familiar to many people. In simple terms, an intumescent material swells with exposure to heat. This swelling increases the volume of the material and produces a char which is a poor conductor of heat. The combination of swelling and the associated reduced heat transfer blocks fire, smoke and hot gasses.
Intumescent materials are often liquids, putties, or sealants but they can also be foams and can be applied like a tape which offers a variety of benefits.
The foam is available in 4 thicknesses- .18,.24, .34, and .51 inches (4.5, 6.0,9.0, and 13 mm) with a pressure-sensitive adhesive on one side. You remove the liner, and apply the foam tape to the surface. The product is watertight and airtight   when compressed 30% and releases no toxic gases when heated.

Intumescent Foam Applications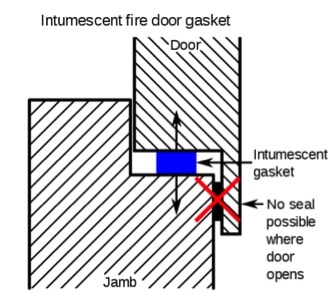 The largest use of intumescent foams is in construction applications such as joints in floors, ceilings, windows, and doors. They can also be used in HVAC applications where fire compartmentation is needed.
Intumescent foams can also be used in automotive fuel tank areas and around battery packs in electric vehicles. In aerospace applications, these foams can be used in freight compartments or other critical areas.
Intumescent foams combine passive fire protection with the ease of installation common to tape products. Want to know more about intumescent foams?
Contact Tom Brown, Inc. today.