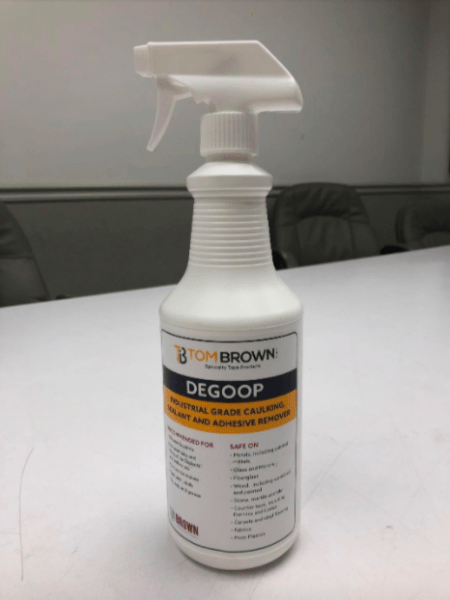 No matter how skilled you might be with a caulking gun, sealants will inevitably end up on a surface where they shouldn't be. Tapes that have to be removed often leave residue after they've been peeled away. How do you fix these problems in a safe and effective way? Meet DeGoop, the new sealant and adhesive remover from Tom Brown, Inc.
What is DeGoop?
It is a proprietary blend of petroleum distillates and distillates of citrus formulated to remove unwanted sealants and adhesives. This blend has been designed to offer a safe and effective solvent without exposing the user to high levels of volatile organic compounds (VOCs). 
VOCs typically exhibit high vapor pressure at room temperature. This high pressure is the result of a low boiling point that results in large numbers of molecules that evaporate from the liquid into the surrounding air. DeGoop has a higher boiling point and boiling range (300°-356°F) and a vapor pressure of 2mm Hg at 20°C.  These properties mean it does not generate the quantity of vapors common to many clean up solvents for adhesives and sealants.
Types of Sealants and Adhesives
DeGoop is designed to work with:
Silicones

Polyurethanes

Polysulfides

Silyl terminated polymers

Contact adhesives

Tapes

Tar, sap, and grease
How to Use DeGoop
DeGoop can be used on freshly applied sealants, semi-cured, fully cured sealants, and adhesive or tapes residue. The following step-by-step photos show how easy DeGoop is to use.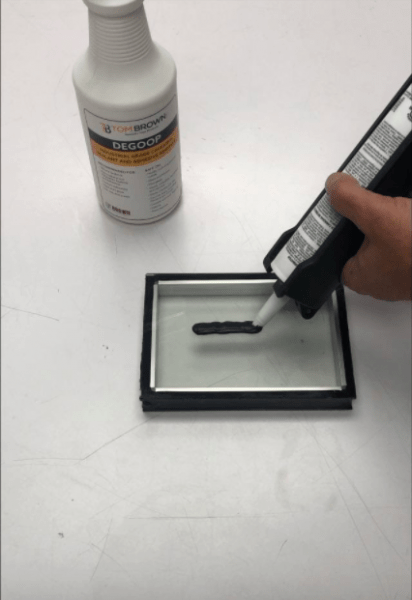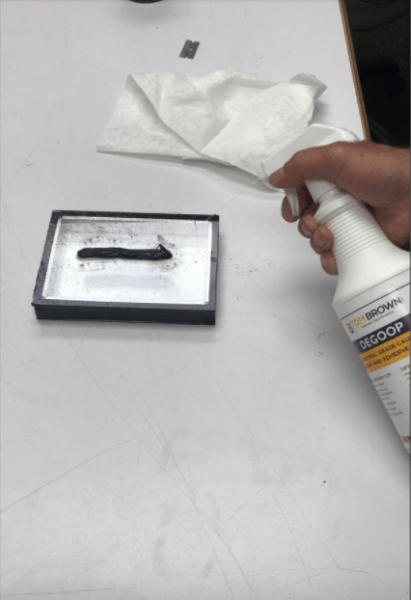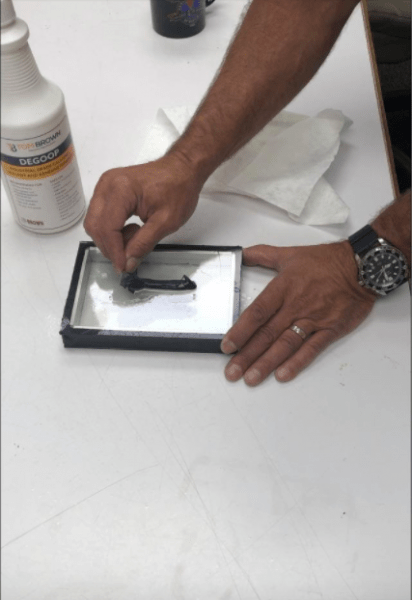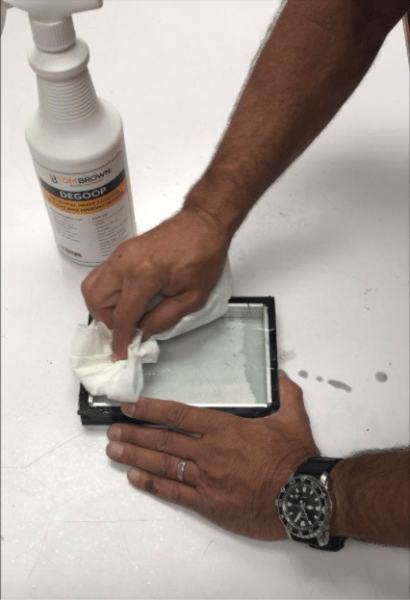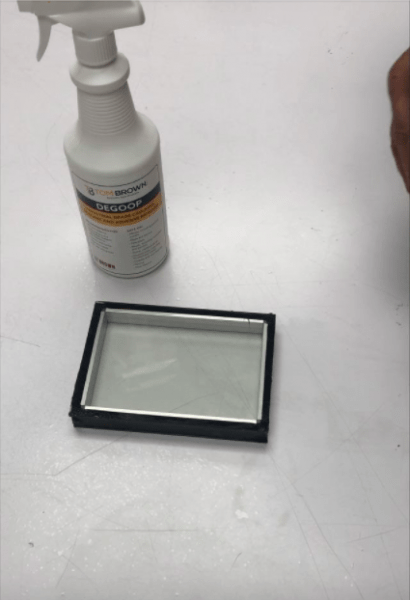 Safe for Most Surfaces
DeGoop has been designed to work on most surfaces encountered in the building and construction market:
Metals , including painted metals

Glass and mirrors

Fiberglass and gel coat

Wood, including varnished and painted

Stone, marble, and tile

Fabrics

Most plastics
It is available in quart spray bottles, 5 gallon pails, and 55 gallon drums. Contact Tom Brown, Inc. to learn more about DeGoop and to get a technical data and a safety data sheet.