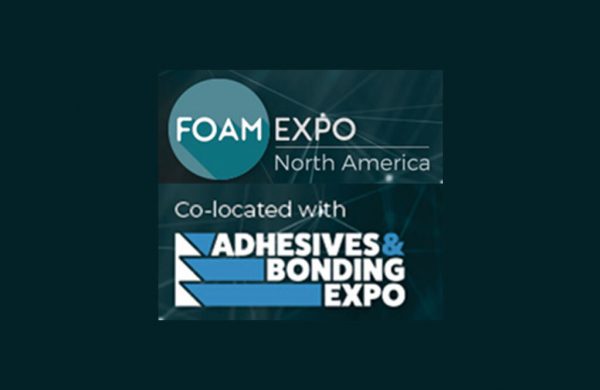 I'm stating the obvious here, I know, but the pandemic put the brakes on nearly all in-person trade shows during the past 14 months. There were certainly some innovative attempts at holding "virtual" trade shows and conferences, but I'm old school. I think nothing beats going to a show looking at new materials, machinery, talking with the technical and sales folks, and generating new ideas.
From July 13-15, 2021 the Foam Expo and Adhesives and Bonding Expo will take place at the Suburban Collection Showplace in Novi, MI. It is the premier event for "tape nerds" like me, and my fellow industry colleagues.
Why Attend?
It's impossible to imagine all the applications and industries where foams, adhesives, and tapes are used as engineering materials. Here is where you can truly grasp how many types of foams there are, where they are used, and how they're processed. Same with the adhesives and tapes section of the expo.
One of the best things about this show is the free conference sessions that take place on the show floor. This year there are three tracks:
Day 1: Sustainability. These are sessions on bio content, meeting consumer and regulatory requirements, and overcoming product fatigue through manufacturing methods and material selection.
Day 2: Applications and Manufacturing. These are sessions on acoustic, thermal, and shock absorption, adhesive selection and surface preparation.
Day 3: Regulation and Testing. These are sessions on regulation reviews, preventing adhesive failure using data analysis, and certifications.
Click here to view all the speakers and session times.
Be sure to visit this blog after the trade show. We'll provide a post-show blog to let you know about the more interesting things we see at the show. If you'd like to meet up with us, contact me at ralexander@tombrowninc.com.